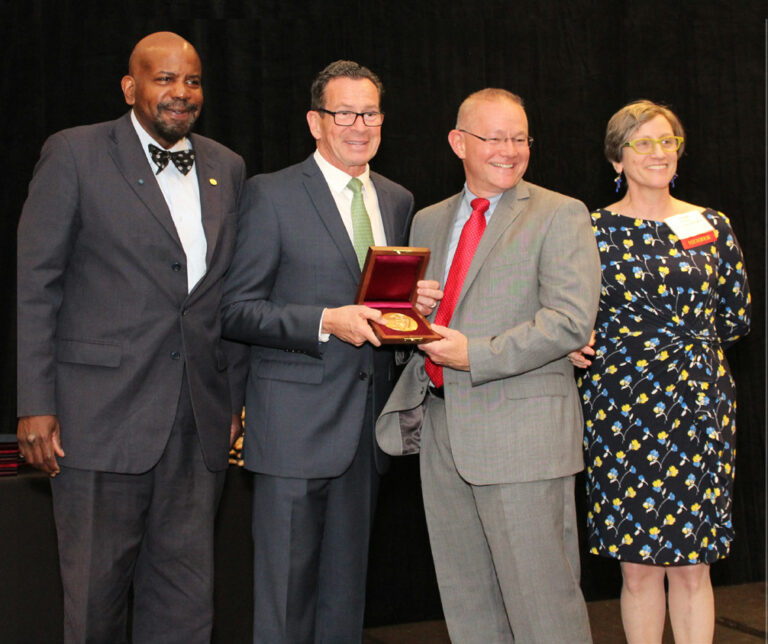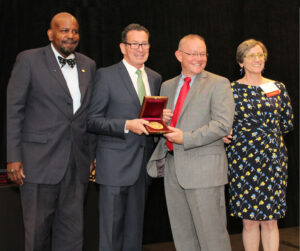 Pratt & Whitney has been selected as the 2018 recipient of the Connecticut Medal of Technology in recognition of its accomplishments in creating the groundbreaking geared turbofan (GTF) technology with unprecedented reductions in fuel consumption and noise, representing an incredible technological achievement in mechanical engineering and aircraft propulsion. Numerous airline customers have chosen Pratt & Whitney's PurePower® turbofan engines because of the superior architecture and performance, as well as economic and environmental benefits.
"At Pratt & Whitney, we are in a very competitive industry and our continued success depends on our people driving innovation into every part, process and service," said David B. Carter, Senior Vice President of Engineering. "From the smallest detail of our engine design to the last stage of our manufacturing line, they are continuously improving how our engines are designed, manufactured and serviced. In the GTF alone, we matured or invented at least 48 technologies to drive performance benefits and we have over 3600 patents and patent applications filed globally to protect our investment in innovative GTF architecture. These technologies go beyond the gear and include advancements to the fan blade, engine core, materials, monitoring systems and a host of others. Our customers have depended on Pratt & Whitney innovators literally for generations, and with the GTF, they can continue to count on us for the next generation."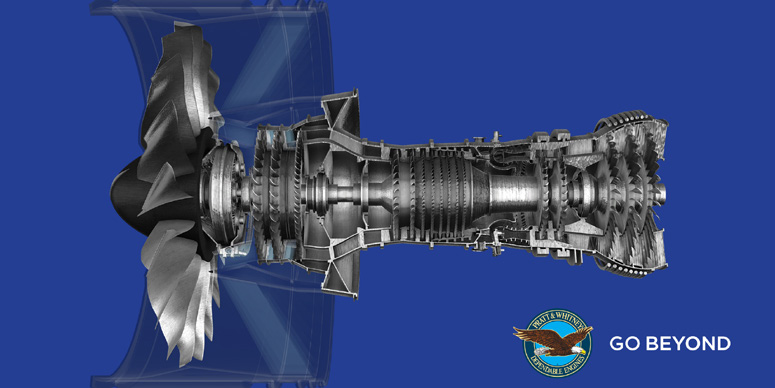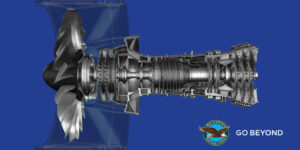 Pratt & Whitney has had a long-term commitment to and association with the State of Connecticut. "The State of Connecticut is proud to award the Connecticut Medal of Technology to Pratt & Whitney," said Governor Dannel P. Malloy. "Connecticut is the proud home of some of the nation's most talented aerospace and defense manufacturers and suppliers, and Pratt & Whitney is certainly among them. This company continues to conduct cutting-edge aerospace research, providing exciting new opportunities for top engineering and science graduates from our state's colleges and universities. We applaud Pratt & Whitney for their ongoing innovations and continued commitment to the State of Connecticut."
Pratt employs thousands of engineers and workers with headquarters, research and development organizations and production facilities in Connecticut. United Technologies Corporation, parent company of Pratt & Whitney, spent more than $10 billion on research before launching the GTF engine. With more than 8,000 engines sold to date, the GTF represents several hundred billion dollars of economic activity in Connecticut over the next few years.