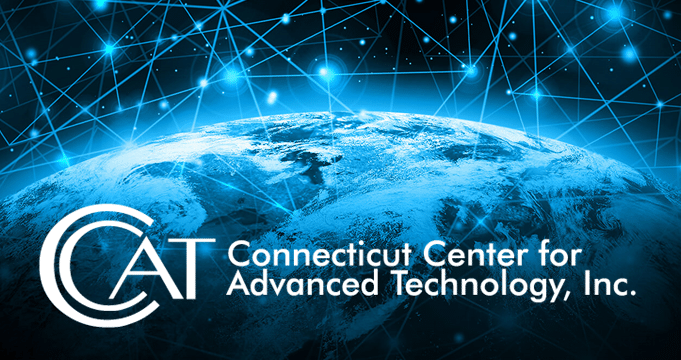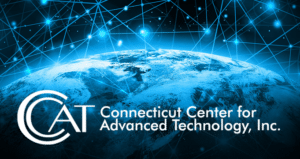 Connecticut Center for Advanced Technology (CCAT) is awarded the Connecticut Medal of Technology for its leadership of regional and national partnerships that assist the industrial base with the advancement of applied technologies and workforce initiatives to strengthen the global competitiveness of the manufacturing ecosystem in Connecticut.
CCAT, a non-profit incorporated in 2004, is a dynamic and innovative applied technology organization. An invaluable resource to the State, CCAT leads the promotion, demonstration, and adoption of applied technologies, particularly in the areas of model-based engineering, Industry 4.0 and digital technologies, additive manufacturing, advanced composites, and renewable energy. CCAT's industry-led approach and delivery of transformative solutions enables manufacturing and technology companies to improve the critical KPIs required to remain a profitable industry leader.
Leveraging its Advanced Technology Centers, CCAT assists the manufacturing ecosystem with research and development, prototyping, technology readiness level /advancement, low-volume production, validation, and demonstration of leading-edge technologies. CCAT further leverages its technology capabilities through public-private partnerships with national consortia, industry associations, manufacturing institutes, global industrial companies, small to medium-sized enterprises and academia.
CCAT's leadership in creating and administrating programs on the State and federal level has been a major multiplier for the Connecticut economy. Examples include: leveraging stimulus capital through matching grant voucher programs provided by the Manufacturing Innovation Fund; accelerating digital transformation through the Connecticut Defense Manufacturing Community Consortium's Digital Model Initiative program; upskilling the manufacturing workforce and identifying the next-generation of talent from underserved communities which has been supported by the National Fund for Workforce Solutions, Bill & Melinda Gates Foundation, the Federal Reserve Bank of Boston, the Deloitte Foundation and other private entities.
CCAT's contributions, and that of its team, have been nationally recognized for developing innovative solutions to industry challenges, such as the President's "E" Certificate for Export Service, presented by the Secretary of Commerce for significant contributions to the nation's Export Expansion Program, the DoD Patriot Employer Award, and awards for community and professional leadership.