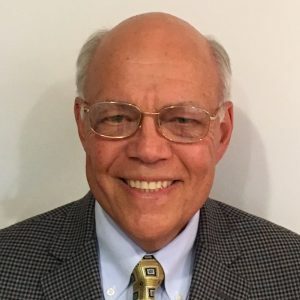 Regis Matzie
Senior Vice President and Chief Technology Officer, Westinghouse Electric Company (ret.)

President, RAMatzie Nuclear Technology Consulting, LLC

In recognition of outstanding contributions as a Member of the Academy


Elected to the Academy in 2020
Dr. Matzie was elected to the Connecticut Academy of Science and Engineering in 2006, and to its executive committee as secretary for two, four-year terms from 2012 to 2020. Additional Academy activities included his service as a CASE Study Committee Member on the Academy's Advances in Nuclear Power Technology (2010 – 2011) study and as the keynote speaker presenting on nuclear power at the Academy's 36th Annual Meeting and Dinner (2011). He has volunteered to serve as chair of the Academy's ad hoc Development and Advocacy Committee, and in this position will remain in a leadership role following completion of his 2nd term as secretary in June 2020. The Academy is a service-oriented organization, as well as honorific, with a focus on providing the people of the state of Connecticut with advice on scientific and technology-related issues. Dr. Matzie is recognized for exemplifying the service-oriented responsibility of membership.
Dr. Matzie was responsible for all Westinghouse research and development undertakings and advanced nuclear plant development at Westinghouse just prior to his retirement. Previously, Dr. Matzie had served in various roles related to the new Westinghouse light water reactors and was responsible for Westinghouse's replacement steam generator projects and dry spent fuel canister fabrication projects. He became a senior vice president for Westinghouse following its purchase of the nuclear businesses of Asea Brown Bavari (ABB), where he was vice president of nuclear systems for ABB Combustion Engineering (ABB CE) Nuclear Power. With 125+ technical papers and reports, he is recognized for a career devoted to the development of advanced nuclear systems and advanced fuel cycles, including the Korea Standard Nuclear Plant, the System 80+ Advanced Light Water Reactor, the Safe Integral Reactor, the Advanced Passive Plant, the International Reactor Innovative and Secure, and the Pebble Bed Modular Reactor. Additionally, he is noted for his dedicated work on thorium, extended burnup, plutonium, and spectral shift fuel cycles, as well as for his expertise in the economics of nuclear power and international technology transfer.
Awards and honors include the Westinghouse Lifetime Achievement Award, the American Society of Mechanical Engineers John N. Landis Medal, and the American Nuclear Society Walter H. Zinn Award. Dr. Matzie has a long history of public service, including as a member of the KEPCO International Nuclear Graduate School International Advisory Board, Texas A&M University Nuclear Engineering Advisory Council, US Department of Energy's Nuclear Energy Advisory Committee, and chair of its international subcommittee, Canadian National Laboratory Science Advisory Board, Executive Advisory Board for Kairos Power, Argonne National Laboratory Nuclear Review Committee, and Atomos Nuclear and Space Board of Advisors. He is a consultant to MIT, the University of California – Berkeley, the University of Wisconsin, the Idaho National Laboratory, and the Pacific Northwest National Laboratory.
Matzie graduated from the US Naval Academy with a BS in physics, served for 5+ years in the US nuclear submarine program, and then continued his education at Stanford University earning an MS and PhD in nuclear engineering.