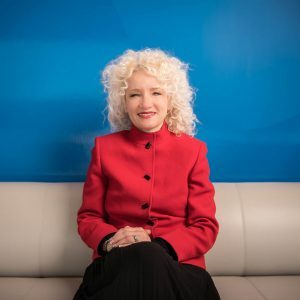 Radenka Maric
Vice President for Research, Innovation and Entrepreneurship, University of Connecticut

CASE Member - Elected in 2012


Elected to the Academy in 2021
Radenka Maric serves as the Vice President for Research, Innovation and Entrepreneurship across all UConn campuses, including UConn Health.  She is responsible for overseeing the University's $280+ million annual research enterprise and its Technology Incubation Program.
Additionally, Maric is the CT Clean Energy Fund Professor of Sustainable Energy in the Departments of Chemical & Biomolecular Engineering and Materials Science & Engineering. She has an active research program focusing on fuel cells and batteries, hydrogen generation, nanomaterials, and thin-film coatings, ceramic processing, and gasification and biofuels. She has been awarded more than $40 million in research funding, has published more than 300 articles in refereed journals and conference proceedings and 21 book chapters or invited review articles in major journals, and has two books under preparation.  She also has six issued patents and 11 published patent disclosures.
Maric is the recipient of countless awards and honors, including being named a National Academy of Inventors (NAI) Fellow, a Fellow of the American Association for the Advancement of Science, a Woman of Innovation by the Connecticut Technology Council, and a Woman in Business by the Hartford Business Journal.  She was a Fulbright Chair Professor for 2016-2017 and received innovation and leadership awards from the National Research Council of Canada.
Dr. Maric earned her BS from Belgrade University, and her MS and PhD in Materials Science and Energy from Kyoto University (Japan).