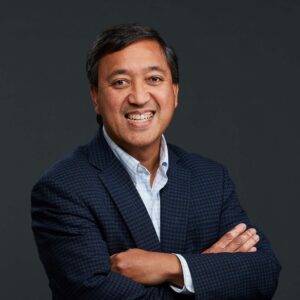 David Parekh, PhD
Project Director for the CASE Paper

Corporate Vice President, Research, and Director, United Technologies Research Center (Retired)


Elected to the Academy in 2020
As corporate vice president, Research, and director, United Technologies Research Center (UTRC), David Parekh provided global leadership for United Technologies Corporation's (UTC) central research organization. In this role, he developed technology strategies in anticipation of future trends and aligned the Research Center's breakthrough innovations for the transition to UTC's business units to enable their growth. Under his leadership, UTRC grew over 50% globally, establishing new research facilities in Silicon Valley and several European locations. During his tenure, UTRC established numerous research partnerships around the globe in areas such as autonomy, additive manufacturing, energy-efficient buildings, and robotics. UTRC also led the monetization of UTC's intellectual property in adjacent markets through its Innovation Business Development Group.
Prior to joining UTRC in 2007, Parekh served as deputy director of Georgia Tech Research Institute and associate vice provost for research at the university. While there, he founded Georgia Tech Ireland and established the Georgia Tech Fuel Cell and Battery Center. Early in his career, he led various advanced research programs at Boeing Phantom Works and McDonnell Douglas Research Laboratories.
A Fellow of the American Institute of Aeronautics and Astronautics (AIAA), Parekh is also a member of the Connecticut Academy of Science and Engineering (CASE). He serves on the Board of the American Council for an Energy-Efficient Economy. He previously served on the boards of the DOE Energy Efficient Buildings Hub and the DOD Advanced Robotics for Manufacturing Institute. Prior service also includes roles on the Connecticut Technology Council board, the advisory board of the Georgia Tech College of Engineering, the Defense Science Board's Task Force on Energy Strategy, and the National Research Council's Aeronautics Research and Technology Roundtable.
He earned a doctorate in mechanical engineering and master's degrees in mechanical and electrical engineering from Stanford University, Stanford, California, as well as a bachelor's degree in mechanical engineering from Virginia Tech, Blacksburg, Virginia.